From Ada'a AMA: Terra Ignota, Language, Gender & Music
On 11th January 2018, Ada did a marathon "Ask Me Anything" session on Reddit. This post collects the questions and answers that are about language, gender, and music in the Terra Ignota world. There may be minor spoilers, but I'm not reproducing the specific spoilers that were marked as such (partly because they're impossible to cut and paste…) I've done some rearranging to put the questions into related topics just to make it more coherent to read.
Languages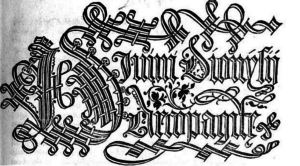 Partoffuturehivemind: I'd like to know about translations of Terra Ignota into other languages. What translations are planned? It seems particularly challenging to translate, doesn't it?
Ada: Yes, very hard. French, Spanish, Polish and Hungarian versions are underway. All of them make me very excited. For the French and Spanish I've offered to write special in-world afterwords from Mycroft addressing the "European" and "Humanist" editions but I don't know if they'll take me up on the offer.
There are lots of reasons to make it difficult to translate. It'll be hard to figure out how to work out the gender in French and Spanish where even tables and chairs have gender. But there are also subtleties of the political end.
I had a great conversation recently with my Polish editor about a gender challenge I hadn't anticipated. In the English-speaking world at the moment, using gender neutral language is associated with the progressive end of the political spectrum, so whether it's the singular they, or saying "flight attendant" instead of "steward/stewardess" and "server" instead of "waitor/waitress", when you encounter that kind of language it invokes the liberal/progressive side in gender politics. But in Poland at the moment the political associations of gendered language are the reverse. In Poland it's the progressive and feminist side that's pushing for always using gendered language for everything, always having a male and female form (i.e. professor/professoress, driver/driveress or the equivalent) to make the presence of women hyper visible. So translating the gender word for word would make the future of Terra Ignota seem, in Polish, to be a future in which where the reactionary side of gender debates was victorious, rather than what I intend in the English which is to make it seem that the progressive side of gender debates was victorious. So fascinating to see the meaning of the language and the politics of the language produce such an amazing challenge with localization.
Subbak: I wanted to ask a question about language. Mycroft, Sniper, Martin and 9A all write in something very close to modern English (which is good, otherwise we probably wouldn't understand it). However you state that Masonic Latin has little resemblance to classical or medieval Latin, and from the few snippets of French we get (either from EU officials or from Madame's) it looks like its grammar has evolved quite a bit (which would be necessary anyway to accommodate for a genderless society, as French is horribly gendered). I don't speak Spanish so I can't tell if the same is true with the Spanish peppered through the book.
Did you try to imagine as well how Mycroft and others "really" speak English? What are the most prominent changes to the grammar (besides obviously the generalization of the singular they)? Are there dialects among Hive languages? Is the Cousin English significantly different from the one used for inter-Hive communication, or inter-strat among the Mitsubishi?
Ada: I made the conscious choice to keep the English standard because the books are already so challenging that adding one more layer of difficulty (which I did experiment with) was just too much. Realistically Mycroft should either be writing in 18th century English or in 25th century English but I just didn't want to do that to the reader. I didn't let myself think heavily about it because I knew if I did I would be tempted to use it!
U-speak is the only major dialect. Everyone else, including the Cousins who are the other Hive that has no unique language, speaks a fairly homogeneous English. But every bash' on Earth develops its own customs, and often a few words from other languages will enter a bash'es English if the bash' has lots of members who speak another lanugage, just as polyglot households sometimes borrow a word that doesn't have an equivalent, like prego from Italian.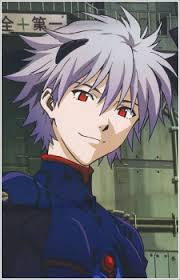 Injygo: The Utopian Hive is your love letter to the sff fandom of today. Is the Utopian jargon related to or inspired by in-jokes you have with your friends today? Could you tell us more details of Utopian speech and customs?
Ada: It's a bit related to in-jokes, or at least to how terms from fiction or other languages enter conversation within friend groups. Most of my close friends don't speak Japanese but a few Japanese words are heavily in our vocabulary that fill niches English just doesn't. So U-speak is a development of that forward. And a big function of it in the narrative is to distance them from the other Hives, showing how, unlike all the others who speak a standardized version of English, the Utopians are more culturally isolated, setting up Mycroft's observation that one majority in this majority-less world is that the majority are not Utopians.
Injygo: That sounds interesting — can you give examples of specific Japanese words?
Ada: The one we most use is "Saa" which is a fabulous generic answer word that sort of means "I politely decline to answer this question." It's often translated as "I don't know" or "who knows" but it's really a question closer.
"Do you think he meant to do that terrible thing?" "Saa." i.e. I decline to answer
"That's so stupid! What were the writers thinking?!" "Saa."
"Are you going to give Terra Ignota a happy ending?" "Saa."
(Proviso: that is not how it's usually spelled but that's the easiest way to get the sound across.)
We also use "dozo" a fair bit, equivalent of the Italian "prego"
Injygo: Do you speak all the languages that Mycroft does?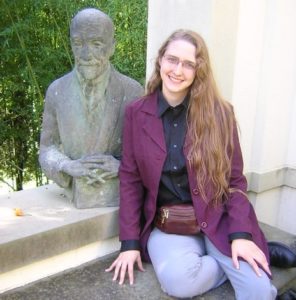 Ada: I speak French, read Latin, read a little German and ancient Greek (though not modern Greek), and understand spoken Japanese a bit and have studied Japanese linguistics a lot but can't read it. I don't speak Spanish, so for that one I have to ask for help from friends, and I often do for German or Japanese too, to make sure I have the nuances right. When I'm writing Mycroft's narration I sometimes intentionally flip back and forth between iambic meter (comfortable in English) and more dactyllic meter which is comfortable in Greek, to suggest when he's thinking in which language. But the most language work I do is writing J.E.D.D. Mason's dialog, since there I try to think through how He'd structure the sentence in all his languages before rendering the English but making it awkward in just the right way. It means it sometimes takes me a whole day to do a couple sentences of his dialog, but it's worth-it!
Kmar81: Do you speak any other language to any degree of proficiency or fluency?
Ada: I speak French and Italian, read Latin well, and read German and ancient Greek and Gothic, plus I've studied some Japanese linguistics and picked up a lot of spoken Japanese from exposure, and I am a linguistics geek and read up on the tricks of lots of languages.
Gender
Madscientistninja: I'm a huge fan of Terra Ignota and I'm so happy I found this series. I have a couple of questions. Do you have specific genders (born or chosen by themselves) in mind for characters? Or do you play around with it even in your mind, so as to be in a Mycroft-adjacent mindframe?
Ada: I do have sexes and genders (not the same) in mind (also Mycroft's pronoun choice is separate from both) but I also make sure to play around with it. Usually when a new character develops in my mind the character develops with a sex and a gender in my head, but then part way through development I always try imaging the other sexes and genders (the opposites and nonbinary) to see how it makes the character feel different, and how it affects the way the story flows in my mind. I also think hard about how Mycroft's pronoun choice will affect the reader. Then I often decide to change the sex and/or gender and/or pronoun because I like what I find when I try it a different way, or I keep it the same but feel more confident that I like what it does to the story. So I do have a bodily sex in mind for them, and a gender identity in mind for those who would have strong gender identities. For some I have planned in advance whether the sex will be revealed to the reader at some point or whether it won't, and for others I leave it and let it be revealed if I feel it comes up naturally in prose and remain ambiguous if it doesn't. I've had some readers start keeping careful track and make charts of which characters we do and don't know for certain what the character's bodily/biological sex is. I find it fascinating that people care that much, and one of my goals in the book was to give readers the opportunity to notice when a revelation about sex or gender makes them reevaluate a character and when it doesn't, giving readers the opportunity to learn more about their own responses to gender.
Injygo: It seems like gender haunts the world of Terra Ignota. Is this just Mycroft's bias? Do you think it's possible or desirable to abolish gender?
Ada: In Terra Ignota I'm depicting a future that tried to abolish gender but did it badly. I don't think it can't be done, I just think it's really hard since it's ingrained very deeply in our culture, so there are lots of ways that an effort to do so could fail. I talk more about this in my essay on  queership about what I'm doing with gender in the series.
Music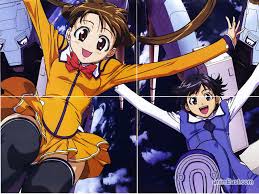 Haverholm: Do you listen to music while working on your books? And do you use music actively, choosing it depending on what you're writing (achademic or fiction) or what mood you need for a specific passage?
Ada: I find music very immersive so I can't work while listening to music, except when I'm doing a copy edit for which I sometimes listen to Renaissance instrumental music to keep me relaxed.
But to get myself into the mood for writing, I have a "Bridger" playlist with songs that remind me of the story, or characters from it. I find it very intense and often cry listening (I listen while on an exercise machine, to get myself ready for writing and relaxed through exercise at once). It's a mix, and not the sort of music I listen to for pleasure (I like Renaissance music for that) but it's songs that resonate for me. The main one is Pat Benatar's "Invincible" (which I first heard via a Gundam Wing AMV) and I have a whole imaginary music video of the four books worked out that plays through my head as I listen. A lot of the others are anime songs. The Stellvia opening which is the Utopian theme, the FLCL ending which is Sniper's theme, the first Gundam Seed ending theme (Anna ni Isshodattanoni) which is Apollo Mojave's conflict with Mycroft, the 3rd Gundam Seed opening for the war themes of the first two books and the 4th opening for the second two books.
MayColvin: As both a writer and a musician, have you thought at all about what music is like in the world of Terra Ignota? (Is "Somebody Will" an actual Utopian song in-universe?)
Ada: I speculate about Cannerbeat a bit but haven't worked out music in huge detail. Somebody Will I play with as a Utopian thing and it certainly captures their values, so I think of it as their anthem in my head, but it's too sad to be an anthem really. It's something else.