From Ada's AMA: Minutiae Ignota
On 11th January 2018, Ada did a marathon "Ask Me Anything" session on Reddit. This last post collects the questions and answers that are about the Terra Ignota world and don't fit anywhere else. There may be minor spoilers, but I'm not reproducing the specific spoilers that were marked as such (partly because they're impossible to cut and paste…) I've done some rearranging to put the questions into related topics just to make it more coherent to read.
Misc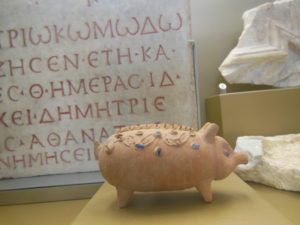 Injygo: In Terra Ignota, it seems that the Great Men and Women dictate a lot of the course of history. The events that are the responsibility of collectives or of nonhuman forces seem to be minimized or put aside. Mycroft praises the nobility and exceptional nature of the Great Men characters, and seems to dislike the concept of popular revolution. Is this point of view Mycroft's doing or yours? Do you think that history is driven by individual Great People?
Ada: While Mycroft's discussion of Thomas Carlyle, and his focus on depicting great leaders, certainly focus on the sort of people we'd think of as Great Men and Women, if you look a little deeper the story substantially, and intentionally, undermines that, since, as the crisis unfolds, what we're seeing isn't the big leaders having their way, it's the big leaders being overwhelmed and dragged by vast public forces: outrage, fear, demand for change. Not one of the Great Men and Women of the book wants the war to come, not even those most responsible for it. Not one of them wants the war to take the shape it does. I am depicting Great Men and Women, and their comparative powerlessness within the great forces of history. Much as I discuss in my essay on Progress and Historical Change, individuals have the power to try to channel the great forces of society, to try to push them toward desired outcomes like building channels when a dam is about to break and cause a flood, but they absolutely can't control them, and I think it's refreshing writing a book where ultimately the leaders are caught up in a massive social change, instead of having the unrealistic ability to create and shape it.
Factitious: How well supported does a guess that someone's the Anonymous have to be for it to count for the succession? Are public figures constantly getting "You're the Anonymous!" letters?
Ada: Yes, people who seem likely to be the Anonymous do get letters from time to time, though this is the first time in history the Anonymous has been such a prominent person, it's usually someone comparatively unknown, thus people don't expect it to be a major world figure. As for how well-supported the guess needs to be, it needs to satisfy the Anonymous as being well-reasoned enough to prove someone a worthy successor.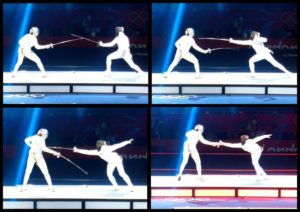 Infovorematt: What are your thoughts on opening up contemporary Olympic Games to include things like tennis, pole-dancing, skateboarding, surfing, etc?
Ada: I think having more Olympic sports would be great. You'll note in Terra Ignota there is Olympic debate, and Olympic mathematics, among other things.
Madscientistninja: More of an observation than a question – what's up with all the similes? They're amazing! I was bothering my friends with pictures of the book every now and then the whole time I was reading TWTB
Ada: Glad you enjoy the similes! I work hard on them. They are usually modeled on Homer, and results of how many times I re-listened to Fagles' Homer translation on audiobook as a kid.
MakoConstruct: Is JEDD's other world both complex and orderly enough to be applied to evaluating complex mathematical functions?
Ada: Yes, and sometimes those interested in understanding His nature pose complex mathematical questions to Him to evaluate how, and how quickly, He can do things like factor huge prime numbers etc.
MakoConstruct: Ganymede was sickened by tapwater, his skin would rash under anything other than silk. I laughed a lot during that scene. Was I supposed to laugh? It was too outlandish to me, it read as if it was saying "of course this didn't really happen, Mycroft is embellishing Ganymede's inability to survive in normal, middle-class living conditions to present a clarifying caricature of Madame's strange children. It is hyper-real. It is fiction but it conveys more truth than the real truth."- but… If I'd known that nobles really could be locked in gilded cages, like that, I probably wouldn't have laughed. It occurs to me, esteemed historian, that this scene may have been based on some real precedent, among royalty, in history? Was it? If so, would you consider clarifying the scene to make sure the reader knows this is real?
Ada: I know there's been polarization in reader reactions to Ganymede in The Will to Battle, some finding it funny, others moving and tragic. I like that, and many parts of the book are intended to cultivate disparate reactions. In Ganymede's case, this is based on my knowledge that when dukes and princes were imprisoned in the past it was often in a palace, with servants and finery and their usual food, and that when they were imprisoned in harsher circumstances it was often as an extra-vicious punishment, and considered surprising, even tyranical. To us the idea of going to prison with your servants is very alien, to Ganymede it's as expected as there being toilet paper, or clean water, and the deprivation is as shocking. The scene is meant to bring to the fore how powerful Madame's manipulative child-rearing is, how real and crippling Ganymede's mind-out-of-time state is, and why people would compare what Madame has done to the rearing of set-sets. And to make us more nervous about just how alien a psyche J.E.D.D. Mason has, if Ganymede is far closer to normal.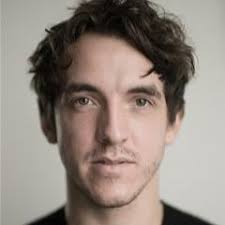 Delduthling: Are there any actors who would be ideal fantasy-casting for Mycroft, JEDD Mason, Sniper, or any of the other major characters? I honestly can't really envision what an adaptation would even be like (or whether it could possibly work), but it's fun to speculate.
Ada: For Mycroft, Derek Jacobi if he were still young enough, or Jamie Wilkes
For J.E.D.D. Mason, I keep imagining him voiced by the Japanese anime voice actor Seki Toshihiko, who did such an amazing Alexander the Great in Alexander Senki, and plays some of my favorite characters in other series too.
For Sniper I've never found anyone quite right, same with others. I enjoy trying to find one male and one female person to play each character, so I can imagine them both ways, which I think is how casting would be in Terra Ignota's future, genderblind. Imagine John Hurt as Madame, for example, or Helen Mirren as Papadelias!
MayColvin: At one point toward the end of TLTL it's mentioned that suicide is the most common cause of death in 2454. Is this just because other causes of death (diseases, accidents, murder) have become rarer, or has the suicide rate actually gone up? How do people in the 25th century think about suicide – as a symptom of mental illness, a rational choice, an immoral act, a social problem, something else?
Ada: On suicide, yes exactly, all other causes are now rare. The way people talk about suicide varies a lot Hive by Hive: as a rational choice but tragic waste among Humanists, a social problem among Cousins, a fascinating but tragic phenomenon among Brillists, a tragic failure among Utopians, a betrayal of the Empire among Masons, with lots of diversity among the Mitsubishi and Europeans.
SotoX3: Was there an historical event you drew from for the set-set debate\riots idea?
Ada: It's based on Protestants and Catholics kidnapping each others' children during the Reformation wars of religion, justifying it that raising kids in the wrong faith was equivalent to murder.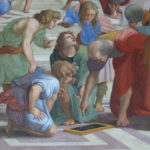 Infovorematt: If Athena popped down and offered you the chance to try and make The Republic a la Jo Waltons novels (and you didn't get to ask questions about who would be there, where or when it'd be) would you go?
Ada: If Athena popped down I'd be very torn because I'm doing important work here, but I'd say yes not because I wanted to help make the republic, but because I'm confident that, with access to Athena, I could convince her to use her power to help me do even more amazing things than I can here. So I'd go to the Republic but then spend my time in philosophical dialog with her trying to convince her to help me do a more important project.
Delduthling: Were there any other points in your future history that you considered writing about instead of the one you selected?
Ada: I didn't consider setting it at any other point, though I've sometimes imagined a spinoff in another medium (a game, a TV show) set during the Great Renunciation, or during the Mardi murders.
Delduthling: The potential disaster that keeps me up at night is not the possibility of nuclear apocalypse or world war, it's climate catastrophe. How has climate change played out in your future timeline? It's not something we hear about a lot in the books, beyond some hints in the First Law about harming Nature.
Ada: Climate got worse, but then humanity worked hard at it and it got better. It's now a solved problem, so much so that they don't talk about it. I try to communicate this through how obviously eco-conscious much of their city design is, the kitchens, the gardens, the many birds, and how powerful Greenpeace is. As with the Church War, it was bad, but then after it was bad there was recovery. So it isn't a world where there was no eco-disaster, it's a world where we put in the hard work and it succeeded.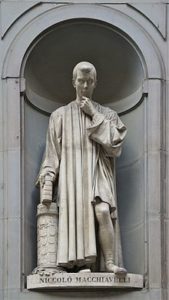 Wisegreen: Am I wrong in seeing a lot of Machiavelli in Terra Ignota? Despite Enlightment figures and Hobbes being sort of "philosophical figureheads" in the books, a lot of what the characters do or don't, specially OS and Hive Leaders, also look & feel like exploring how far powerful figures would go for the world they believe is the better one…
Ada: Machiavelli certainly permeates a lot of my thought, but I have a very specific reading on him, very united with patriotism and the desire to protect one's people. So while most would associate the power-hungry powerbroker characters with him, the characters that most remind me of Machiavelli are probably Ancelet, Sniper, Kosala, Huxley in a way, Ando, people protecting their groups, their nations. But that's not what most people think of with Machiavelli.
My blog series may help.
Delduthling: What does Vancouver, British Columbia look like in 2454? I am imagining a split between Europeans, Humanists, and Mitsubishi with perhaps a Utopian enclave, but given the general absence of description of a lot of North America I'm worried it could as-easily be a glowing crater.
Ada: Vancouver specifically is actually mostly Greenpeace Mitsubishi, they own a lot of land in North America, and are extra eager to have the areas near mountains and forests, areas where there's lots of Nature. There are also lots of European members of the Canadian nation-strat in the area, and some Humanists. But yes, I'm being intentionally cagey with info about North America, intending to cultivate exactly the anxiety that makes you imagine a glowing crater. After all, most of the scifi fans in other countries in the world have read 100s of books where they never found out what happened to their countries, so I wanted to create the opposite, where Poland and New Zealand and Korea and Banglidesh know but Americans don't. And more will come.
A_500: You've mentioned that you sometimes play a game where you "imagine sending a message back in time to some historical figure to tell him/her one thing you really, really wish they could have known." Do you ever imagine sending messages from the imagined future of Terra Ignota, rather than from the present? What's something you would want to tell someone from our past (or present!) if you lived in the 25th century?
Ada: I haven't thought about that. Certainly Utopians would write to current people working on the space program to tell them that they're still at it, and that the work is not in vain. They would likely also write to people working to battle climate change to thank them for their efforts and tell them that, in the end, it worked and we survived. Many people from 2454 would probably want to try to tell people not to have the Church War, or recommend the Hive system early, but that kind of interventionist letter is less interesting to me than just what you would say. Mycroft would certainly write to Voltaire and Diderot, and Alexander the Great, and Homer.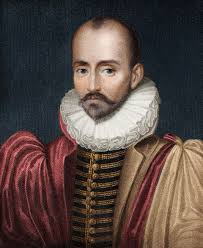 AREalRedWagon: JEDD Mason's upbringing reminds me a lot of the education of the english philosopher John Stuart Mill. Both of them were raised to speak several languages and with the intent to foster some sort of society changing genius. Is this a coincidence or are the parallels intentional?
Ada: Yes, Mill was one inspiration, but even more so Montaigne whose father experimented by raising his son speaking only Latin throughout childhood, hoping to sculpt a more ideal scholar/philsopoher/statesman. Experimental upbringing, especially doing strange things with languages, has been tried by those with a philosophical interest from time to time, often with fascinating results, so I was interested in examining it.
Food
A_S00: Given your attention to details like staple grains of historical societies, and your correspondence with Steve Brust (mentioned in the acknowledgments of The Will to Battle), you must have given some thought to the foods of the 25th century. Most of what we've seen so far, however, is what we eat today (e.g., the sushi provided to Mycroft by Danae in Too Like the Lightning). Can you describe an exciting or unfamiliar food commonly enjoyed by the characters of Terra Ignota?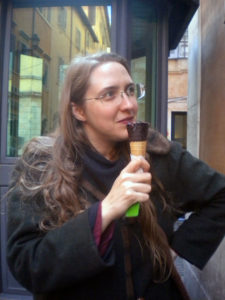 Ada: And best for last, food…
So they have programmable kitchen trees, and cloned meat.
I talk about the kitchen tree a bit on Fran's Cooking the Books podcast, but it's a major ecological innovation which allows produce to be custom-grown in the home, so it doesn't spoil on transit and can be picked fully ripe, making for better fruit without preservatives, and less spoilage. The tree has bits of many plants grafted onto it and you program it to release the sugars and hormones that trigger each individual part of it to fruit. The trees can't photosynthesize enough naturally to produce all the fruit a family needs, so they're fed extra sugars from a kind of feed which goes into a tube, and is partly bought in sacks, produced from industrial farming, and partly from the algae tank which grows sugars for the home.
The cloned meat means that most of them never eat a formerly-live animal, though it's legal for Humanists to eat whatever they like, for Mitsubishi to eat non-endangered seafood, and for Europeans and Mitsubishi to continue to prepare traditional ethnic dishes that will only work with a real dead animal and can't be approximated with cloned meat. The cloned meat gets its protein and sugars much as the kitchen tree gets its extra stuff.
The cloned meat also means they can eat, in huge volumes, meat of creatures you would never normally get to eat for practical reasons, like panda, or chinchilla. Scientists have worked out what the most delicious animals in the world are and they clone those, so people don't often eat beef or chicken or pork anymore because they can eat more delicious things. I never managed to make it fit in the text (it broke the mood) but Dominic's carnivore roll is actually made of a huge steak of cloned hummingbird meat, lined with cloned wild boar bacon, larded with goat butter and cloned fat from something (I'm waffling about what) and rolled up in a big roll with spices and then glazed with a prune and persimmon based fruit glaze at several points in the baking so it has a crunchy sweet skin – hopefully I'll fit at least the hummingbird detail fact into book 4.
As for restaurants, since you can go to any restaurant on earth with practically no effort, all restaurants have to be really good, or at least a minimum of good, so the general food quality is way above ours. One happy part of a mostly happy world!