From Ada's AMA: What's the most effective way for someone today to encourage space exploration?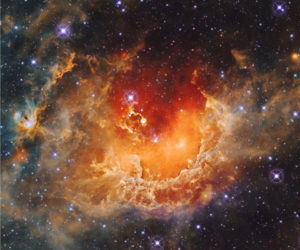 On 11th January 2018, Ada did a Reddit "Ask Me Anything". I'm going to be extracting the most interesting of her answers and posting them here. Most of them I'll be grouping thematically, but this one stands alone.
Injygo: What's the most effective way for someone today to encourage space exploration and colonization of other planets?
Ada: Probably by passing on aspiration. Our world is saturated with messages telling people to give up, to settle, to take whatever path will make ends meet, to expect to face a grim job market when we reach adulthood, to expect the hours from 9 to 5 to be sacrificed to drudgery, to expect closed doors. When kids are in kindergarten they're encouraged to say they want to be an astronaut, or a race car driver, or a president when they grow up, but by the time young people reach High School the negative messages have usually won out, that the world is unfair and against them, that dreams are unrealistic, that aspiration is naive, that optimism should be mocked, that cynicism, criticism, and the realism of a pessimistic norm are the smart path. I think the best thing we can do to brighten the future is to stop telling people that it can't be brightened, that they can't brighten it. We can all lay down stepping stones in the long road to the stars, but we can lay down exponentially more by telling other people that they can do it too, that they don't have to waste themselves for the present, that there are a hundred thousand paths open to all of us that let us lay the vital stepping stones.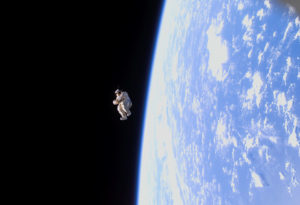 I spoke recently with a couple of reps from Oxford and Cambridge universities who work for the programs designed to offer scholarships to underprivelaged students, to help kids raised in poverty have a shot at being anything the want to be. They told me their biggest problem is lack of applicants, that young people in that situation don't apply. Their worlds are full of messages that telling them that all the doors are already closed, that there's no path forward, no way out. As one rep put it "The level of aspiration is appalling." So if we can combat those messages, the messages that kill aspiration, I think that can unlock so many paths forward.
But, and this is important, I don't mean just giving empty encouragement. Recently on the phone with my Dad I mentioned that a former undergraduate friend of mine called Angel is now a veterinarian. He cried out in astonishment, "I can't believe it!" "What?"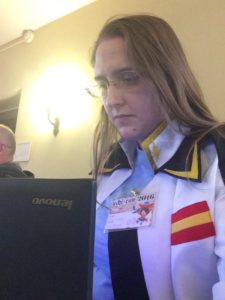 "When you were undergrads you wanted to be a novelist and she wanted to be a vet and you both just did it!" And it's true, we did, out of so many people who want to be a XXX when they grow up, we really did it. Because we kept that aspiration. And because those around us took that aspiration seriously, and when we told teachers and friends and parents, I want to be an XXX when I grow up, they didn't say we couldn't, but they also didn't just blithely say "Great, go for it!" They helped us plan. They helped us see the steps. You want to be a writer? Okay, you need to do writing exercises, and give hours of training this. You want to be a vet? Okay, you need to take these classes, and look into these schools, and take these steps. You want to be a Renaissance historian? Okay, you need Greek so you need to transfer to a school that has it even though you really like the school you're at. That's what kept the door open for me. I think that's the key, that we need to turn encouragement into a path with concrete steps, whether it's a path we make for ourselves by looking into what we want, what we need to do to get there, and making a plan, or whether its a path we help make for others. Because all doors are open when we're little, but as we grow up they close. That's hard to understand. They close more and faster for some people than others, depending on poverty, race, gender etc., but for everybody some doors stay open and some close. I don't think we're very good at teaching young people to understand that. When I was seventeen advisers told me that, if I wanted to be the kind of historian I wanted to be, I had to make a hard choice, leave my college, give up my friend group, to get the Latin and Greek and training I needed to get into a grad school. And because I knew that was a step on the path, I did it. And it hurt, but I'm so glad. And every year I see several dozen applications from students who want to become historians who can't because they don't have the languages and background they need to do it well, they didn't take the right steps at the right time. That door is closed to them. That's something no one tells you when you're ten and you want to be an XXX when you grow up. Sometimes people say "Go for it!" and sometimes people say "You'll never be an XXX, you should be a computer science major so you have a secure job." But very rarely do people say "That door is open, but it will close if you aren't careful, so let's sit down together and work out the steps to get you there." So I think we need to do that more.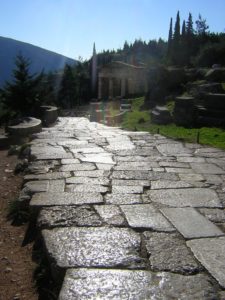 This is mostly advice for how to treat others more than advice for one's self, because the self is difficult, but no matter what path you've ended up on generally you have a few hours you can give to the stars, whether it's through work or through hobby time, or just through encouraging people. And sometimes, as I say in my song "Somebody Will" we're already laying those stones, in ways we can't quite see.
So I think the best thing we can do to lay down stepping stones in the long road to the stars is to tell ourselves and others that we don't have to waste ourselves toiling for the present, that we are laying the stepping stones. Sometimes we can make that be our work, our vocations, our 9-5, our 40+ hours. Sometimes we can't do that so it's an avocation, something we do on the side. Sometimes practicalities of life mean it can't be more than an attitude, an idea. But it's all one project, real and succeeding. And Utopia is real already, so long as we keep aspiring to disarm death and touch the stars.