Online talks: Apocalyptic Renaissance, Teaching Power in History, Inquisition, Rare Books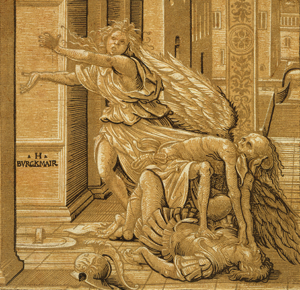 Hello, readers! The past few weeks have been very intense for me with the 2021 run of my Papal Election Simulation, but I wanted to post some links and announcements about a couple of free online talks, two recent and two upcoming. 
One is today (May 13th) at 5:30 PM Central time on
"The Apocalyptic Renaissance"
for the U Chicago Smart Museum of Art's fabulous new exhibit "
Lust, Love, and Loss in Renaissance Europe."
I'll be presenting some material from my book in progress "Why We Keep Telling the Myth of the Renaissance." Sign up for free at this link.
The second  is a talk on Saturday at 1 PM Central time for the Chicago Women's Alliance (also free and open to anyone) on
"Who Has the Power to Change History?"
in which I'm going to talk about my teaching and how I use historical reenactments and role-playing to teach better ways of thinking about power, what really controls change (individuals, great forces, both?), and thus encourage feelings of empowerment and activism. Several former students will be joining me to talk about how the role-playing elements of my teaching changed the way they think about history and power and how they apply that in their activities. I'm really excited to discuss the question with my students there too. Sign up for free at this link.
And two other recent things I did which are now online:
I did a fun interview for
History Hacks
podcast, about
The Inquisition(s)
and the history of censorship (drawing on my research).
And I did a video lecture for the
Paideia Institute
about
Recovering a Lost Classic in the Renaissanc
e,
with webcam footage of some real 16th century books and manuscript samples from my book history teaching collection. So excited to have a webcam I can do that with; hoping to do more like that this summer!