Dusk at the Palazzo Vecchio
I am traveling this week, so will leave you with a simple photo essay, demonstrating what I enjoy over the course of about 45 minutes at dusk whenever I have some evening's leisure.  Best when accompanied by a gelato.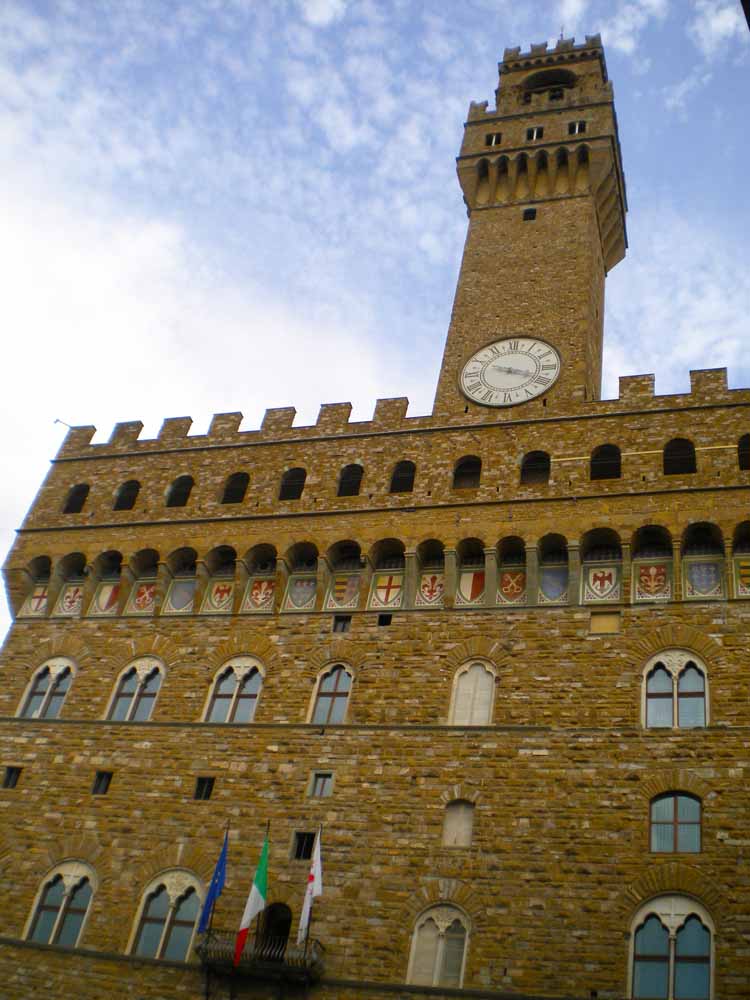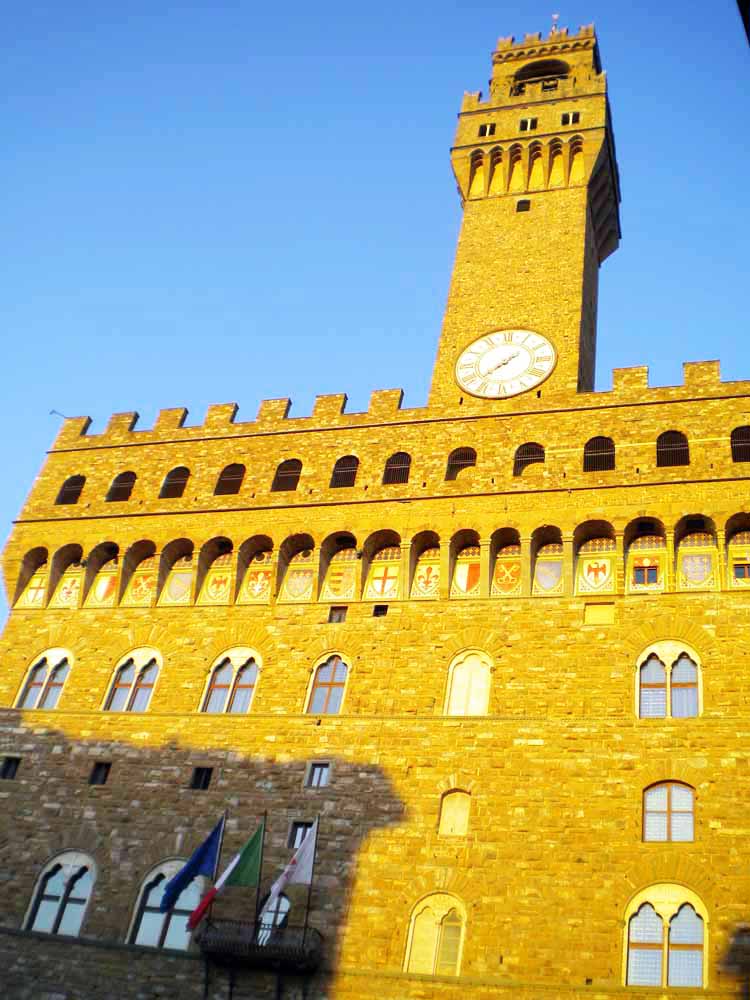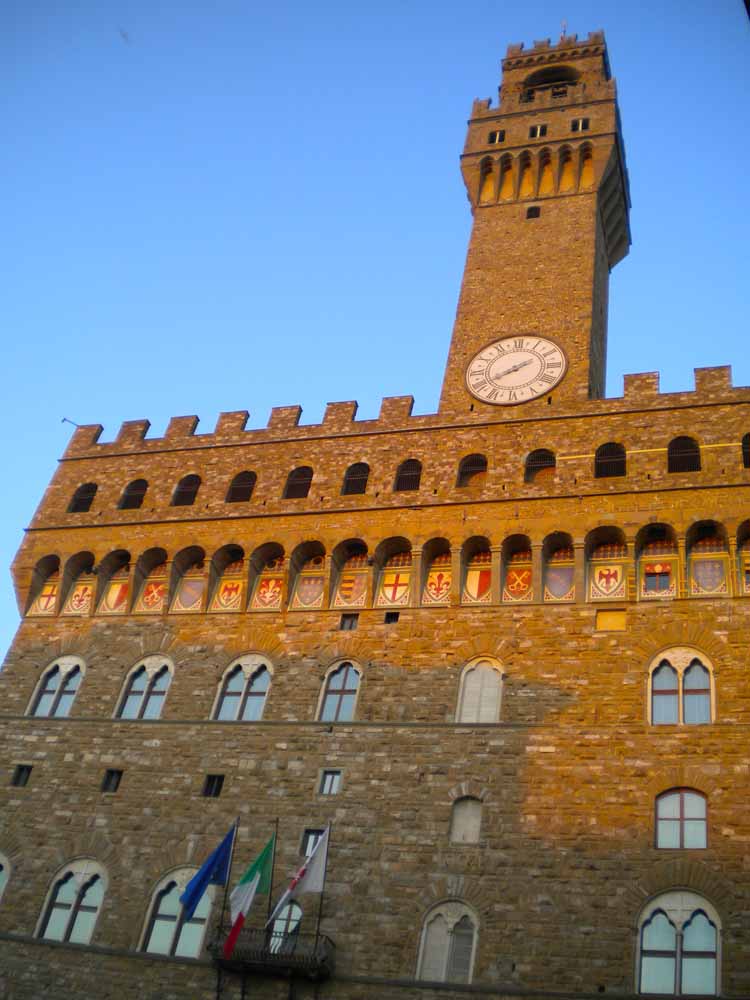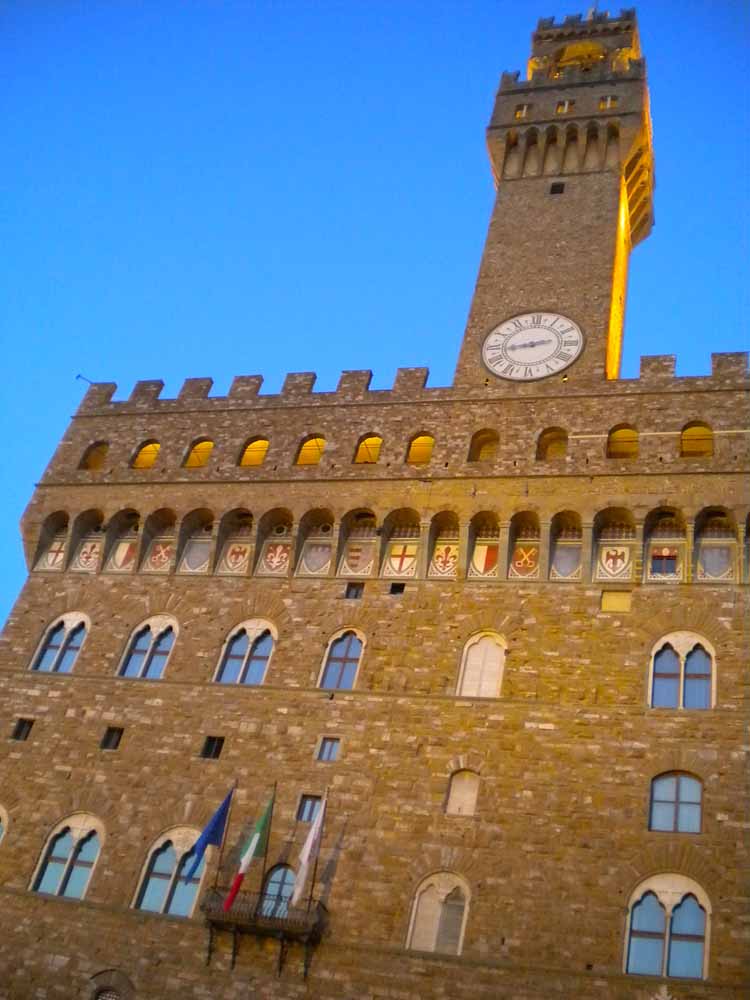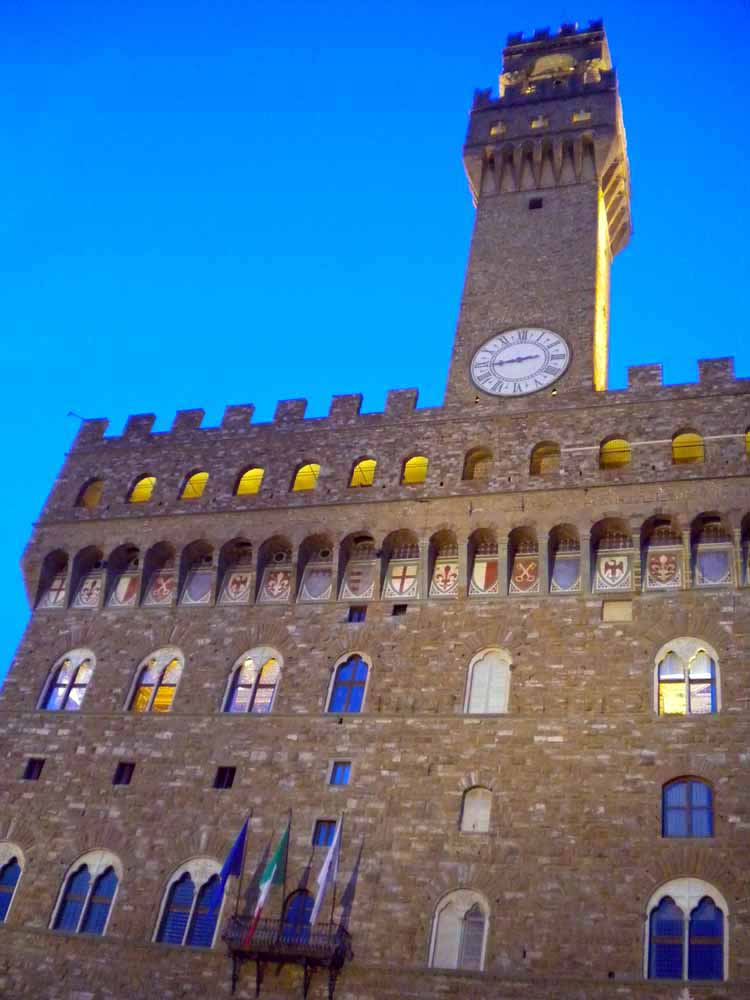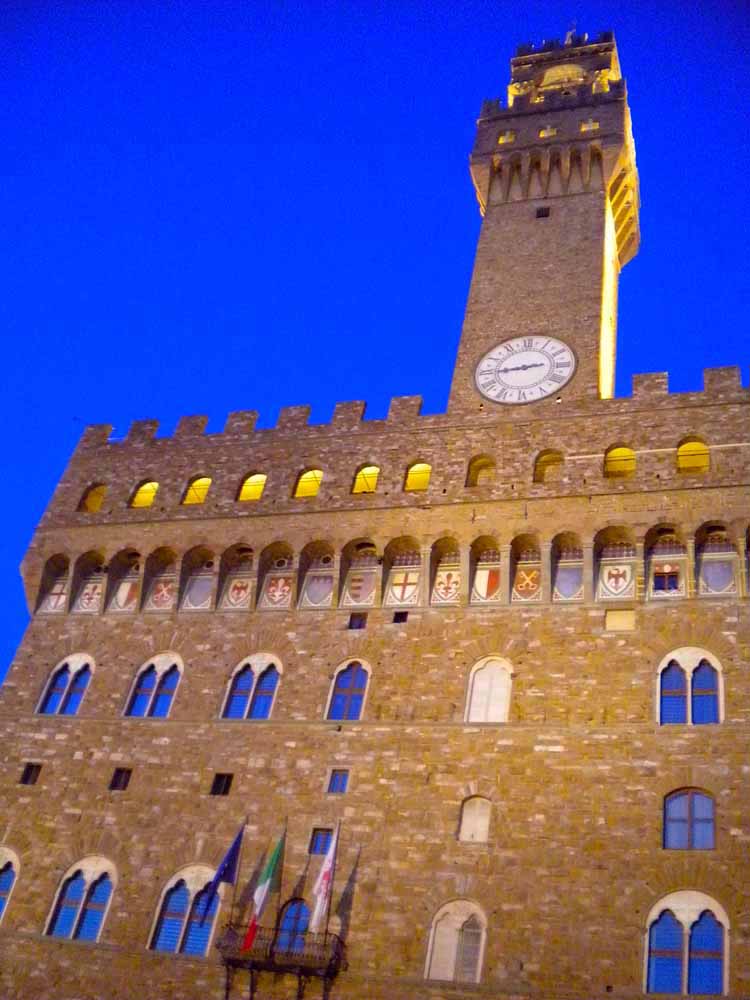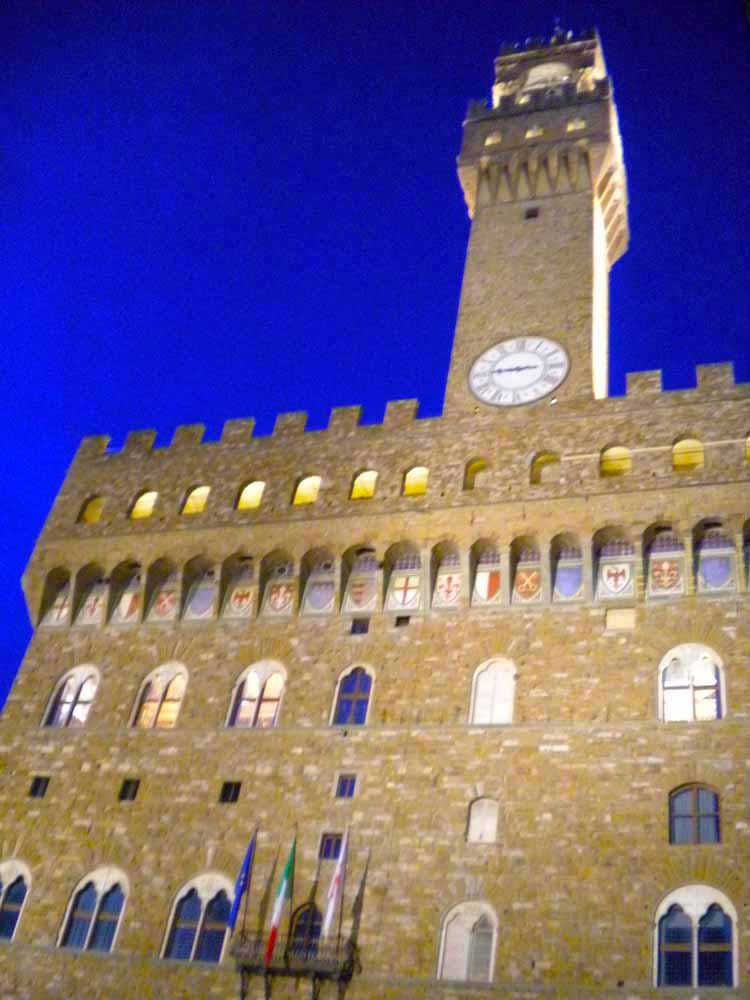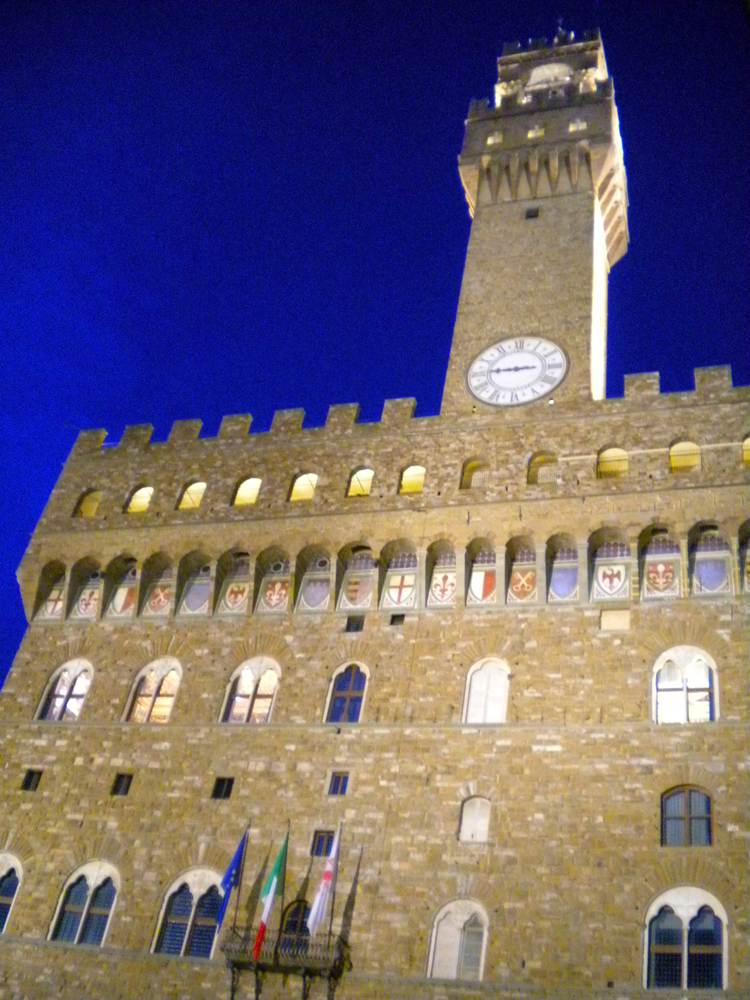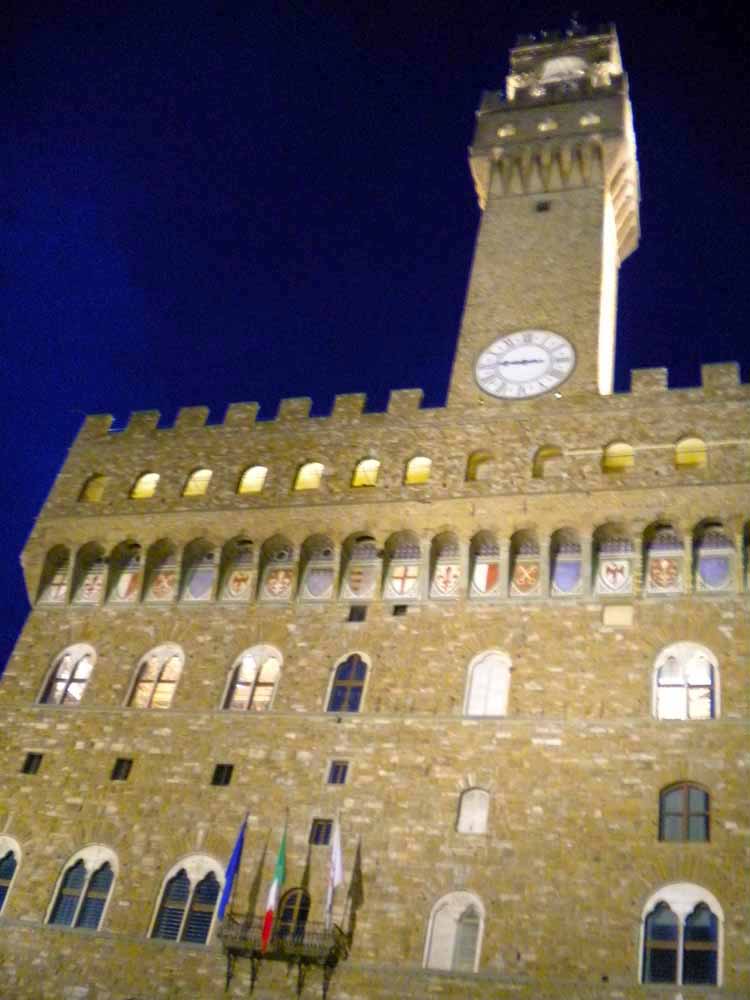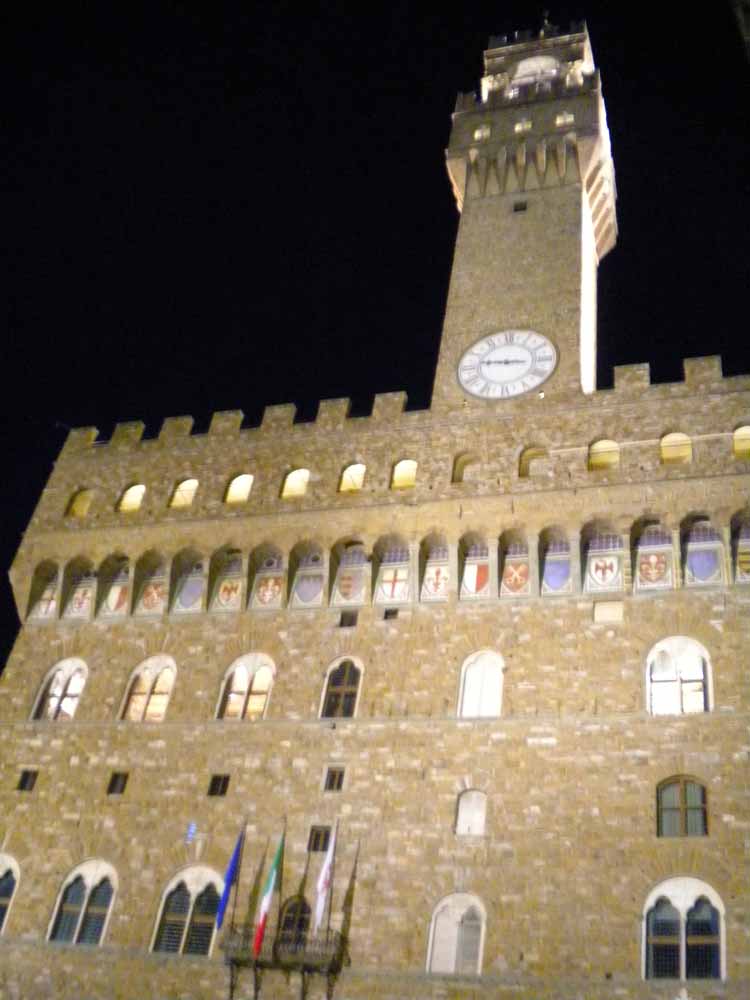 And one more from a different evening; no, I don't know why the flag is there.