Seven Surrenders is Out: New Links Post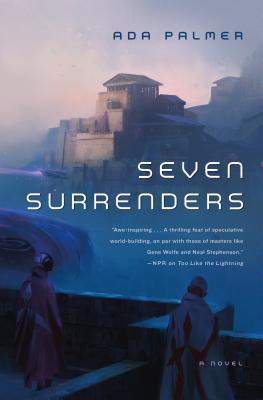 Ada's second novel, book two of the Terra Ignota quartet, Seven Surrenders, is published today, so at last people who have been waiting since reading Too Like the Lightning last May can read it.
If anyone hates cliffhangers so much that they have been waiting to read Too Like The Lightning until Seven Surrenders came out, you can safely now read both, because there's a proper pause at the end of Seven Surrenders before the other two volumes. You'll still really want the other volumes, but it has satisfying volume completion.
The series will be complete in four books. The third book, The Will to Battle, is currently scheduled for December, and Ada is presently writing the fourth and final book.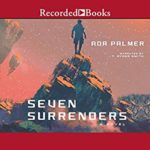 Seven Surrenders is available in hardcover and e-book form, and is also now available as an audio-book, narrated by T. Ryder Smith.
Links to interesting and worthwhile reviews, interviews, and blog posts Ada has written about the book will be added to this post —  so more links will appear here as time goes on.
There was a Crooked Timber seminar on the books.
Me Talking About Seven Surrenders
Reviews of Seven Surrenders