Thoughts on a Bad Pain Day and How Teamwork Accumulates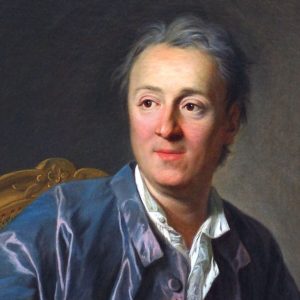 I wrote 752 words of my novel after the pain set in today.
I'm a writer. Getting the words down, advancing the project, is everything to me, my joy, my vocation, my activism, my chance to pay it back and pay it forward, everything. Today about 11:15 AM I felt a "bad pain day" starting to kick in. Sometimes the pain hits crippling levels instantly but today, like many days, I could tell I would have about 30 minutes before it got really severe, maybe 60. I have strong painkillers for bad days, but the problem is they also affect my mind, make me drowsy, loopy, punchy, hazy, a cycling mixture of altered states that make thinking unclear, like thinking through a stage-blindfold like actors use for plays, which you can see through but the world is dim and grainy from the fabric mesh.  And I really, really, wanted to write today.  And here's where the teamwork starts, the kind of teamwork that keeps working even when there may not be a team to see.
First I scarfed some leftovers to take the meds I need to take with food, the weaker meds that only partly dull the pain but leave my mind clear to keep working.  And while those were kicking in, and while I was still strong enough to walk, I put on the breadmaker on a timer and took some frozen fish out to thaw, so dinner would be easy in the evening when my bash'mates (housemates) got home from work and they'd be free to spend less time cooking and more with me.  Note the teamwork at work already in our household, planning to have things on hand like kitchen timers and frozen fish to free us up to deal with pain days.  Then I assembled my working nest on the sofa, my pile of blankets each of which has a story that makes me (a present from my Mom, a souvenir from a group trip to Iceland, my Mars blanket which matches the Jupiter one I gave a friend who's off working on mapping Venus now…), which were all folded together from the last time I had needed them and friends had gathered them together.  Next I made a pot of the energizing pain-killing ginseng-oolong tea (gift from another friend) that helps both pain and concentration, and hooked up the electric mini-blanket which yet another friend dashed out to buy me at a convention a couple years ago when the pain was really bad, which I've used dozens of times since, every time getting a little more done (whether it's writing or just email or just rest) thanks to still benefiting from that past act of teamwork.  Notice, my support team is seven already even though I haven't yet interacted with anyone, because past help, and planning help creates a teamwork that helps me make the most out of the few minutes and little strength I do have to get things done before/around the pain.  Teamwork that makes me an inch more powerful when I need to be.
I then tell my soon-to-leave-for-his-laboratory housemate it's a bad pain day and he quickly, perfectly talks through the day plan, when he'll be available to help or help distract me and when he won't (x-ray beam experiments wait for no one!), so I know exactly what I can expect as I plan out my day, and how much strength to exhaust on writing and how much I need to save for basic things like being strong enough to make it back to bed at bedtime.  I settle in to work, but also pull up a group chat with some friends and tell them it's a pain day.  Now I write, with periods of concentration alternating with patches when the pain flares and my concentration fades and I can't keep it up.  But when I can't there are my friends discussing free speech and cat memes and our tabletop campaign and the likely human impact of cryptocapitalism, and I can read along and send sporadic happy faces even if I don't have brain enough to do much more.  And it helps, distracts, helps me fight off the tears, because the hardest part of pushing through like this, of sticking with the weak meds, are the frequent points when the pain flares, and shatters my attention, and I'm staring at the ceiling furious that this—this stupid weakness! Pain! this time vampire! this inner entropy!—is stopping me.  But when that happens I can pull up chat, and read along, and fight off the rage and grief that make the kind of rage grief loop that sucks me down.  And there's more teamwork than that.  When it's bad I also think about friends, friends who aren't here.  I think about fellow author friends who are also chronic pain sufferers, our conversations, walking along the street, in a cafe, a hotel gym, vivid memories of talking with people who understand, sharing our strategies, how we all fight it together, even when we're fighting it alone.  I think about the books that they finished and smile, and know they think about the ones I've done and smile, together.  And as the pain waves come I think about other friends, other warm times, encouragement I know they'd give if they were here, will give when they are here which won't be long.  And then I realize that the pain has faded, and the water in the corners of my eyes is easing up, and I plunge in again.  For ten minutes or so, before the next pain waive rises again, but ten minutes may mean thirty more words, and—as the Romans say—that is not nothing.  So after a long afternoon I have 752 words, and they're not perfect words, I'll have to polish them (especially pacing) tomorrow, but they're good words, especially that one bit where the geometry was tricky, and I've laid one more paving stone in this long path toward my everything.  Through teamwork, twenty people's teamwork, more, even if through most of today I was alone.  Because being supported sometimes, somewhere, once, carries over, makes me stronger, more powerful, more able to judge how much to push, and try.  Support carries forward over time.  And tomorrow or the next day it will be worse and I will need the strong drugs and to sacrifice those hours to semiconsciousness.  But today, a few days here and there throughout the year, I had the little extra strength to write 752 words, good words of a good novel.  And I wanted to share that, share how powerful these good, small acts of support feel from the other side, and what they help us—the many of us who really need them—do.
Written through the pain, and posted without proofreading or editing because I think a sample of the raw thoughts might be valuable in itself, 6/18/2019
NOTE: This post now has two, long substantive comments from me (as well as others from friends and a great poem) so I strongly recommend reading the comment thread, and I'll likely eventually turn the comments into a follow-up post.  (Though not until this bout of pain has stopped. 6/21/2019)