Machiavelli and Intellectual Technology, plus Shakespeare & Summer Updates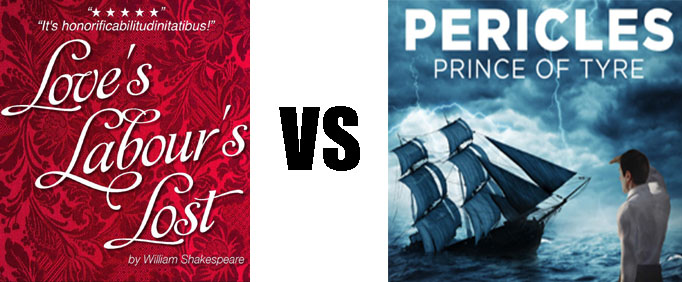 Hello, patient friends.  The delight of brilliant and eager students, the siren call of a new university library, the massing threat of conjoining deadlines, and the thousand micro-tasks of moving across the country have caused a very long gap between posts.  But I have several pieces of good news to share today, as well as new thoughts on Machiavelli:
Most important: I have a new essay up on Tor.com: "When Less Plot is More Play: Love's Labour's Lost vs. Pericles Prince of Tyre."  I'm sure anyone who enjoys my usual pieces here will enjoy it in the same way. It's part of the wonderful Tor.com Shakespeare Reread series, which has a lot of other great authors contributing, so I hope you'll check out their pieces too.
The next installment of my Sketches of a History of Skepticism series is 2/3 finished, and I hope to have it up in a week or three, deadlines permitting.
I have an excellent new assistant named Mack Muldofsky, who is helping me with Ex Urbe, music, research and many other projects.  So we have him to thank in a big way if the speed of my posting picks up this summer.
Because I have a lot of deadlines this summer, I have asked some friends to contribute guest entries here, and we have a few planned treating science, literature and history, so that's something we can look forward to together.
For those following my music, the Sundown Kickstarter is complete, and it is now possible to order online the CD and DVD of my Norse Myth song cycle Sundown: Whispers of Ragnarok. In addition to the discs, you can also order two posters, one of my space exploration anthem "Somebody Will" and one which is a detailed map of the Norse mythological cosmos.  CD sales go to supporting the costs of traveling to concerts.

The finished CD, with its full-color lyrics booklet. So many hours of layout and proofreading, but so worth-it!

I have several concerts and public events lined up for the summer:

At Mythcon (July 31-Aug 2), Lauren Schiller and myself, performing as the duo "Sassafrass: Trickster and King" will join Guest of Honor Jo Walton for "Norse Hour," in which she will read Norse myth-themed poetry in alternation with our Norse-themed songs.
Sunday August 9th, I have been invited do a reading of the freshly-polished opening chapters of my novel Too Like the Lightning (due out in Summer 2016) at the Tiptree Award Ceremony event honoring Jo Walton, who couldn't make it to the initial ceremony but received the Tiptree this year for her novel My Real Children. The event is being held at Borderlands in San Francisco at 3 PM, and will feature readings by local authors, and music performed by myself and Lauren.
Monday August 17th, at 7 PM, I am joining Jo and Lauren again at Powell's, where Jo will read from her books, Lauren and I will sing, and I will interview Jo and talk about my writing as well as hers.
Finally at Sasquan (Worldcon, Aug 19-23) Lauren and I will have a full concert, I will do another reading from Dogs of Peace, and I will be on several exciting panels.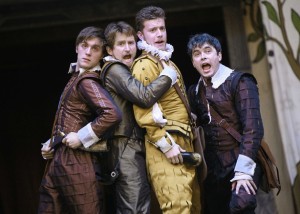 Meanwhile, I have a little something to share here.  I continue to receive frequent responses to my Machiavelli series, and recently one of them sparked such an interesting conversation in e-mail that I wanted to post it here, for others to enjoy and respond to.  These are very raw thoughts, and I hope the discussion will gain more participants here in the comment thread (I have trimmed out parts not relevant to the discussion):
In this discussion, I use a term I often use when trying to introduce intellectual history as a concept, and which I have been meaning to write about here for some time, "Intellectual Technology."
A little conversation about Machiavelli:
From Michael:
I have been reading your blog posts on
Machiavelli
. You write with tremendous learning, clarity and colour, and really bring past events alive in a brilliant way.  
But
……..  I think you're
far too soft
on
Machiavelli
!!!
I'm working on a PhD about him and it's fascinating to see that nearly all present-day academics, and indeed academics during much of the second half of the 20th century, have a largely if not completely uncritical admiration for him and his works. He is lauded, for example as a forerunner of pluralism, and supporter of republicanism/democracy, yet his clear inspiration of Italian fascism is almost completely overlooked.  The fact that Gramsci revered
Machiavelli
is dealt with by many scholars, but Mussolini's admiration for him is hurriedly passed over.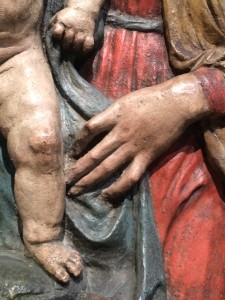 Your post on
Machiavelli
and atheism is really interesting – in that context the 2013 book 
Machiavelli
by Robert Black would be of interest to you…
Best regards, Michael Sanfey, IEP/UCP Lisbon.
Reply from Ada:
Michael,Thank you for writing in to express your enjoyment of my blog posts. I think your criticisms of Machiavelli are interesting and largely fair, and my own opinions overlap with yours in many ways, though not in others. I agree with you completely that there are inappropriate tendencies in a lot of scholars to praise Machiavelli inappropriately as a proto-modern champion of Democracy, republicanism, pluralism, modern national pride etc., all of which are characterizations are deeply inappropriate and also deeply presentist, reading anachronistic values back into him. But there is also a tendency, dominant earlier in the 20th century, to villify Machiavelli too much in precisely the same anachronistic and presentist way, characterizing him as a fascist or a Nazi and reading back into his work the things that were done in the 20th century by people who used some of his ideas but mixed them with many others. My way of approaching Machiavelli focuses above all on trying to distance him from the present and place him in his context, to show that he is neither a modern hero nor a modern villain since he isn't modern at all. The question is separate, which you bring up, of how much to blame him or criticize him for opening up the direction of reasoning which led to later consequentialism, and also to fascism which certainly used him as one of its foundational texts. Here I find myself uncomfortable with the idea of historical blame at all, particularly when it's blame over such a long span of time.
I tend to think of thinkers as toolmakers, or inventors of "intellectual technology", innovators who have created a new thing which can then be used by many people. New inventions can be used in many ways, and in anticipatable and unanticipatable ways. Just as, for example, carbon steel can be used to raise great towers and send train lines across continents, it can be used to build weapons and take lives, so it is a complex question how much to blame the inventor of carbon steel for its many uses. In this sense, I do believe we can see Machiavelli as a weapon-maker, since the ideas he was generating were directly intended to be used in war and politics. We can compare him very directly to the inventor of gunpowder in this sense. I also see him–and this is much of the heart of my critique–as a defensive weapon maker, i.e. someone working in a period of danger and siege trying to create something with which to defend his homeland. So, imagine now the inventor of gunpowder creating it to defend his homeland from an invasion. Is he responsible for all later uses of gunpowder as well? Is he guilty of criminal negligence for not thinking through the fact that long-term many more people will be killed by his invention than live in his home town? Do the lives saved by gunpowder throughout its history balance out against the lives saved in some kind of (Machiavellian/consequentialist) moral calculus? I don't think "yes" or "no" are fair answers to such a complex question, but I do think it is important, when we think about Machiavelli and what to hold him responsible for, to remember the circumstances in which he created gunpowder (i.e. consequentialist ethics), and that he invented other great things too, like political science and critical historical reasoning. The debts are complicated, as is the culpability for how inventions are used after the inventor's death. So while I join you wholeheartedly in wanting to fight back against the distortion of Machiavelli the Mythical proto-modern Republican, I also think it's valuable to battle against the myth of Machiavelli the proto-Fascist, and try to create a portrait of the real man as I see him, Machiavelli the frightened Florentine.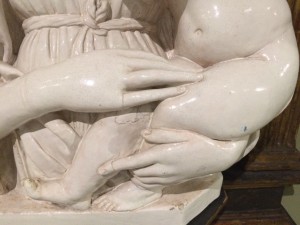 I do know Bob Black's Machiavelli book, but disagree with some of his fundamental ideas about humanism itself – another fun topic, and one I enjoy discussing with him at conferences. He's a challenging interlocutor. There is a very good recent paper by James Hankins on Academia.edu now about the "Virtue Politics" of humanists, which I recommend that you look at if you're interested in responses to Black.
Best, Ada Palmer, University of Chicago
More from Michael:
First, I want to thank you for this fantastically detailed and brilliant response…  I'd like to "come back at you" on consequentialism and some other points:
* Regarding your point about
Machiavelli
not being modern at all, I see what you mean, albeit you do say of
Machiavelli
in the post on atheism that "he is in other ways so very modern". Leo Strauss certainly thought he had a lot to do with the introduction of what we know as "modernity".
* When you seek to balance the need to fight against the Proto-republican myth and against the Proto-fascist myth, the first of those "myths" enjoys immeasurably wider currency than the second, and I ask myself, why is this?
*  On the "intellectual technology" point below, and its being essentially neutral, in this case I wouldn't agree with you, because we are not talking here about an
object
like gunpowder, it's actually concerning something much more important. In ethical terms,
Machiavelli
took transcendent values out of the equation. As you put it,
Machiavelli
created "an ethics which works without God" – except that it
doesn't
 work!!!
*
Machiavelli
has had a questionable impact in regard to "realism" in International relations. You mention in one of the posts that he backed an alliance with Borgia so as to protect Florence, agreeing to offer money and resources to help Borgia conquer
more
– a very good example of
Machiavelli
's undoubted sympathy for imperialism.
PPS  On the question of
Machiavelli
being an atheist or not, I really was fascinated by that part of your Ex Urbe writings.  I've concluded that, whatever about him being an atheist or not, one could certainly describe him as "ungodly" would you agree?
Quick response from Ada:
I think "ungodly" does work for Machiavelli depending on how you define it; it has a connotation of being immoral–which does not fit–but if instead you mean it literally as someone who makes his calculations without thinking much about the divine then it fits.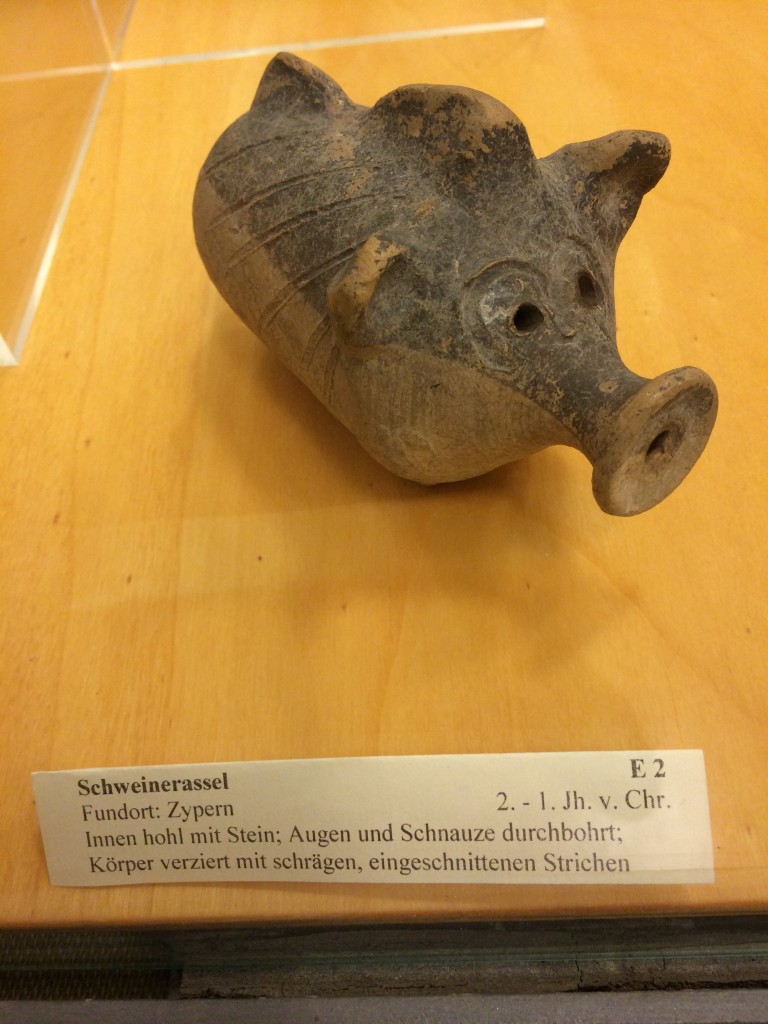 A supplementary comment on "Intellectual Technology":
I find "intellectual technology" a very useful concept when I try to describe what I study.  Broadly my work is "intellectual history" or "the history of ideas" but what I actually study is a bit more specific: how particular kinds of ideas come into existence, disseminate, and come to be regulated at different points in time.  The types of ideas I investigate–atomism, determinism, utilitarianism–move through human culture very much the same way technological innovations do.  They come into being in a specific place and time, as a result of a single inventor or collaboration.  They spread from that point, but their spread is neither inevitable nor simple. Sometimes they are invented separately  by independent people in independent places, and sometimes they exist for centuries before having a substantial impact. When a new idea enters a place and comes into common use, it completely changes the situation and makes actions or institutions which worked before no longer viable. I compare Machiavelli's utilitarianism to gunpowder above, but here are some other examples of famous cases of technological inventions, and ideas which disseminated in similar patterns:
The Bicycle and Atomism
Leonardo da Vinci sketched a design for a bicycle in the Renaissance, and may have seriously tried to construct one, but afterward no one did so for a very long time. Then many other factors changed: the availability of rubber and light-weight strong metals, the growth of large, centralized cities and a working population in need of inexpensive transit, and suddenly the bicycle was able to combine with these other factors to revolutionize life and society in a huge rush, first across Europe and then well beyond.  We have moved on from it to develop more complex technologies that achieve the same function, but still use it and develop it more, and even where we don't, and cities would not have the shapes they do now without it, and it is still transforming parts of the world it has touched more slowly.  Similarly atomism was developed and used for a little while, then languished in notebooks for a long time, before combining with the right factors to spread and rapidly transform society and culture.
The Unity of All Life and Calculus
Newton and Leibnitz developed Calculus independently at the same time. Similarly, both classical Stoicism in Greece and Buddhism in India roughly simultaneously and independently, as far as we can tell, developed the idea that all living things–humans, insects, ancients, people not yet born–are, in fact, parts of one contiguous, interconnected, sacred living thing.  This enormously rich and complex concept had a huge number of applications in each society, but seems to have been independently developed to meet the demands for metaphysical and emotional answers of societies at remarkably similar developmental stages.  The circumstances were right, and the ideas then went on to be applied in vastly different but still similar ways.
Feminism and the Aztec Wheel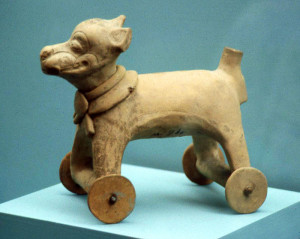 For a long time we thought the Aztecs didn't have the wheel.  More recently we discovered that they had children's toys which used the wheel, but never developed it beyond that.  Which means someone thought of it, and it disseminated a bit and was used in a very narrow way, but not developed further because what we think of as more "advanced" or "industrial" applications (wagon, wheelbarrow) just weren't compatible with the Aztec world (largely because it was incredibly hilly and didn't have the elaborate road system Europe developed, relying instead on human legs, stairs, and raw terrain, which were sufficient to let it develop a robust and complex economy and empire of its own.  The wheel became more useful in the Americas when European-style city plans and roads were built).  Similarly Plato voiced feminism in his Republic, arguing that women and men were fundamentally interchangeable if educated the same way, and people who read the Republic discussed it as a theory among many other elements of the book, but didn't develop it further (again, I would argue, this was at least in part because the economic and social structures of the classical world depended on the gendered division of labor, particularly for the production of thread in the absence of advanced spinning technology, which is why literally all women in Rome spent tons of time spinning–spinning quotas were even sometimes required by law of prostitutes since if there was a substantial sliver of the female population employed without spinning Rome would run out of cloth.  Feminism was better able to become revolutionary in Europe when (among other changes) industrialization reduced the number of hours required for the maintenance of a household and the production of cloth, making it more practical to redirect female labor, and question why it had been locked into that in the first place).
In sum, there is a concreteness to the ideas whose movements I study, a distinct and recognizable traceability. Interpretive analyses, comparative, subjective analyses, analyses of technique, aesthetics, authorial intent, authenticity, such analyses are excellent, but they aren't intellectual history as I practice and teach it.  I trace intellectual technology. Just as the gun, or carbon steel, or the moldboard plow came in at a particular time and had an impact, I study particular ideas whose dissemination changed what it was possible for human beings to do, and what shapes human society can be. It is meaningful to talk about being at an "intellectual tech level" or at least about being pre- or post- a particular piece of intellectual technology (progress, utilitarianism, the scientific method) just as much as we can talk about being pre- or post-computer, gunpowder, or bronze. Such things cannot be un-invented once they disseminate through a society, though some societies regulate or restrict them, and they can be lost, or spend a long time hidden, or undeveloped. Elites often have a legal or practical monopoly on some (intellectual) technologies, but nothing can stop things from sometimes getting into the hands or minds of the poor or the oppressed. Sometimes historians are sure a piece of (intellectual) technology was present because we have direct records of it: a surviving example, a reference, a drawing, something which was obviously made with it. Other times we have only secondary evidence (they were farming X crop which, as far as we know, probably requires the moldboard plow; they described a strange kind of unknown weapon which we think means gun; they were discussing heretics of a particular sort which seems to have involved denial of Providence).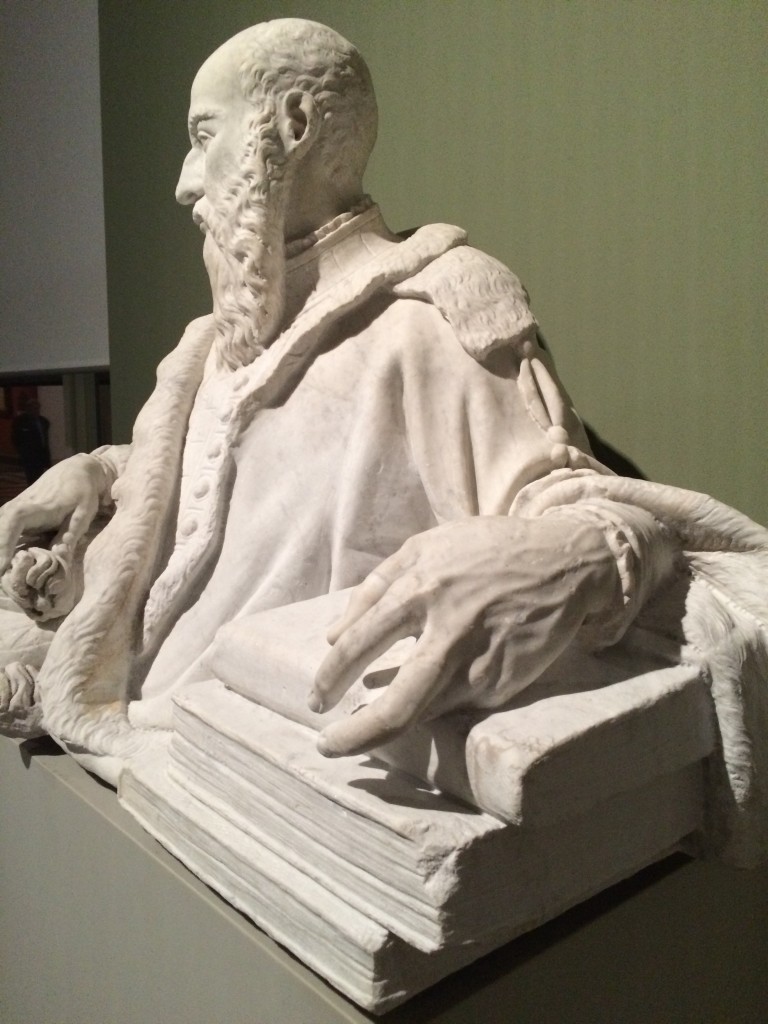 I realize that it would be easy to read my use of "intellectual technology" as an attempt to climb on the pro-science-and-engineering bandwagon, presenting intellectual history as quasi-hard-science, much as we joke that if poets started calling themselves "syllabic engineers" they would suddenly be paid more.  But it isn't a term I'm advocating as a label, necessarily.  It's a term I use for thinking, a semantic tool for describing the specific type of idea history I practice, and linking together my different interests into a coherent whole.  When I spell out what I'm working on right now as an historian, it's actually a rather incoherent list: "the history of atheism, atomic science, skepticism, Platonic and Stoic theology, soul theory, homosexuality, theodicy, witchcraft, gender construction, saints and heavenly politics, Viking metaphysics, the Inquisition, utilitarianism, humanist self-fashioning, and what Renaissance people imagined ancient Rome was like.  And if you give me an hour, I can sort-of explain what those things have to do with each other."  Or I can say, "I study how particularly controversial pieces of new intellectual technology come into being and spread over time."
In that light, then, we can think of Machiavelli as the inventor of a piece of intellectual technology, or rather of several pieces of intellectual technology, since consequential ethics is one, but his new method of historical analysis (political science) is another.  We might compare him to someone who invented both the gun and the calculator.  How do we feel about that contribution?  Positive?  Negative?  Critical?  Celebratory?  I think the only universal answer is: we feel strongly.
See more thoughts on this in the follow-up post: Intellectual Technology–A Promoted Comment.